This is an incredible coup for our campaign to educate all second year 6th form students about blood, bone marrow and organ donation.
On Wednesday afternoon all our MPs and staff who work within the complicated network surrounding the House of Lords and Commons, will be invited to attend a unique event in the Jubilee Room.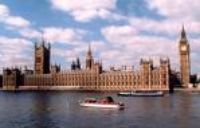 As far as I understand nothing on this scale, in this venue, has ever been done before.
I'm really excited about it because for those MPs and staff who are under 40 they will be able to sign up directly to the Anthony Nolan Trust's Bone Marrow Register.
For those who are too old, but would like to sign the petition, they will be able to do so via laptops.
The clinic will be on Wednesday after Prime Minister's Question Time (around 12.30pm).
It is thought to be the first time a bone marrow donor clinic has ever been held in Parliament, although other health clinics and blood donation sessions have been held there before.
It has been organised by the ever-impressive Colne Valley MP Kali Mountford.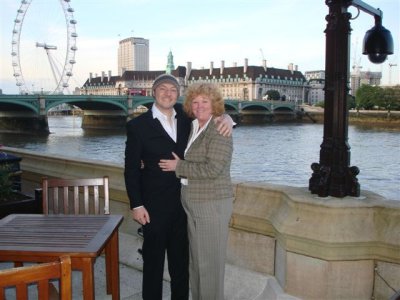 I wonder if any of you reading this can help?
Could you get onto your MPs, let them know about Wednesday's event, and if they are under 40, ask them to consider having a small blood sample taken and joining the register.
Even if they are too old - let them know about the blog, the campaign and let's all work together to make this happen.
All we need to do is keep the pressure on.
Prime Minister Gordon Brown and the health and education secretaries have "backed" this campaign, as have Tory Shadow Health Secretary Andrew Lansley and Lib-Dem leader Nick Clegg.
Now let's see if they really do.
Hopefully Mr Balls and Mr Johnson will be able to give more commitments about expanding the Give and Let Live talk to that crucial 6th form age where our young adults will be able to actually donate blood and join marrow registers.
I think this is going to be an incredible event right in the heart of the corridors of power. I am thrilled that Kali Mountford and the Anthony Nolan Trust have organised such a high profile event.
Campaign packs will also be available so that MPs can set up similar events in their own constituencies.
At the clinic, a film made by the Anthony Nolan Trust will be played showing me getting all Bob Geldolf again about why it is crucial that 17 and 18-year-olds are better educated.
The Government has already demonstrated how important this is to them by rolling out the Give and Let Live talks from September, educating all 14 to15-year-olds about donation.
But without banging on again too much - oh here I go: "Two talks will transform how our young adults think about donation and I am convinced, if these are both implemented, other countries will look to Britain, for once, as being a world leader in this field.�