I'm trying to fight it but my bone marrow is malfunctioning big time.

The campaign and the petition are flying (laters Forsyth) and this could be a very interesting week - watch this space.

As for me the disease is now starting to become more and more obvious.

My energy levels are terrible because I am not making enough red blood cells to carry oxygen around my body.

I can't focus and I'm noticeably more sluggish than I should be.

Getting up feels like I'm lying under a cover of rubble that needs strength I no longer have to lift from me.

But I still get up and I still keep going.
Visually it is alarming to actually see that my blood is no longer clotting as it should.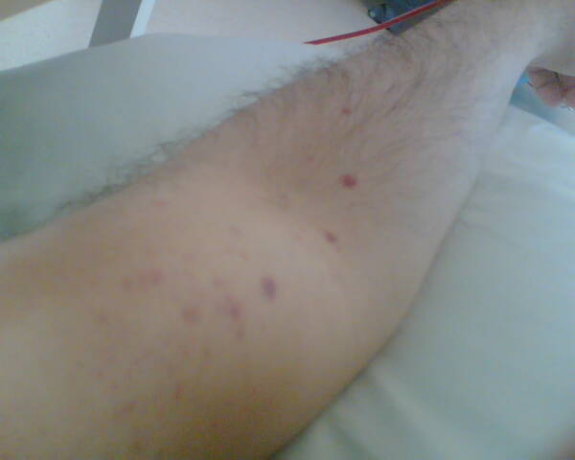 All over my left arm I have little bruises that look like a rash.

On the sides of my mouth there are dark patches where there have been bleeds that are still just healing.

I don't get nose bleeds but at the back of my throat I can smell blood constantly.

My chest is still infected and I seem to have picked up a sore throat.

Week on week this is getting harder.

I'm not finished yet though.

Tomorrow I will be in hospital all day having a couple of bags of blood and hopefully some platelets too.

This should pick me up a bit.