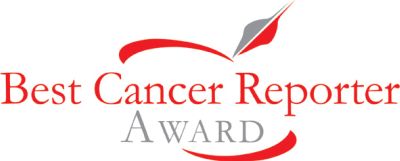 It's blood and platelets today to help keep me going.

I am worn down and smatterings of rash-like internal bleeds on the surface of the skin indicate I need some urgent attention.

Everything that has been achieved this week fills me with a sense of enormous pride and I have even more good news to share with you all.

But first, I noticed there have been a few requests to find out how I am doing.

The honest answer is each week it just gets that bit harder and harder.
My energy is low, the chest infection and cough are managed but not improving, I am generally tired but over the last couple of days I have grown particularly concerned about my legs.

This strange pain around my knees coupled with an uncomfortable sense of muscle weakness has started alarm bells ringing.

During my transplant I lost the use of my legs for about two days and we never really found out why.
Click here to watch my 'Isolation Video' where I talk about using a bad boy zimmer frame.

The pain can be controlled but it's just whether they will continue to bear the weight of my body.

I will chat to the experts today and see if they have any answers or advice. I suspect steroids are probably at the heart of this little conundrum.

At the moment stairs are only a slight problem.

Although I accept I have lost a lot of independence by moving back more permanently with my parents it was without doubt the right decision and they have been absolutely terrific.

In my own flat I was slowly losing the ability to look after myself.

Pots remained unwashed, small piles of odd socks grew into mounds of dirty washing, milk and bread went mouldy.

Some would argue that there was not much difference between that and before I got ill.

However, to be back with my parents, in such a warm and loving environment, and to have all that taken care of, has actually enabled me to do much more with my time and energy.

To say they have been, and continue to be magnificent, is a massive understatement and I hope they know how grateful I am.

Although these continue to be 'challenging circumstances' I do not feel upset, scared or lonely.

In fact, we are all actually having a pretty incredible time.

My gradual death, as long as the quality of life remains reasonable, is actually quite a liberating experience.

We sort of have an open-door policy at the moment where friends and family give us a call the day before, check how I am, then just rock up.

It's honestly been great fun.

As you are beginning to see more and more, I have had nothing but the absolute privilege of sharing my time on this planet with some incredible people, from all different walks of life.

People bring food, drink, cake - sometimes my mum cooks up a big meal - but it just seems to work really well.

Through this method of hanging out we also get random groups of people, who wouldn't necessarily turn up together, coming over and getting on really well.

As I keep saying - don't feel sorry for me. I'm having a blast.
But I think this also applies to my parents who love seeing how much my friends care for me. They are also really great to get on with so I think they are enjoying the company immensely.


European recognition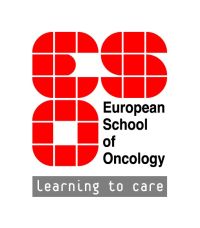 And now a little something from Milan.

A while ago I entered a European competition for the best cancer reporter. It wasn't really something I thought about winning because it was essentially about reporting breakthroughs in treatment and cutting edge research.

I got this email through from the judges yesterday.


"On behalf of the European School of Oncology and the judging panel for the 2008 Best Cancer Reporter Award I am pleased to inform you that you have won a Best Cancer Reporter Special Recognition Award.

"Although you did not win the main award, the judges were extremely impressed with your blog and the efforts you have made to raise awareness about the need for bone and marrow donations and wanted to acknowledge your tremendous work.

"You have clearly shown how powerful it can be when journalists, who are also patients, draw upon their communication skills to convey important messages to the public about issues that can have a huge impact on cancer patients.


"Congratulations on winning this special recognition award - we were very pleased that you were nominated and are delighted to be able to recognise your work."

Best wishes, Kathy Redmond, Co-ordinator, ESO Media Programme
Grazie molto!