It's back.
The steroid dose is now down to 12.5mg a day and the chronic Graft versus Host Disease (cGvHD) has started to bubble up to the surface of my skin.
The affected areas at the moment are my thighs and elbow pits. It's a horrible experience but bearable. At this stage I think it can still be managed by moisturisers and steroid cream.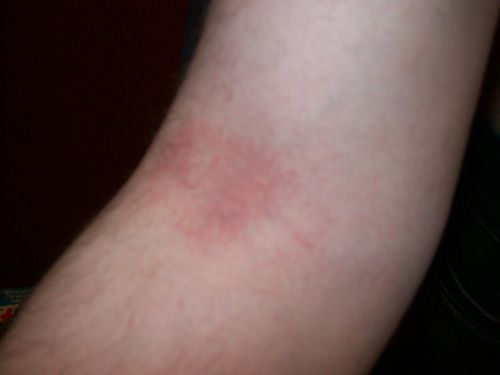 What is difficult to deal with is that I know it's only going to get worse.
The treatment at Rotherham may have helped but it certainly has not cured me.
The pessimist in me would be keen to point out that I'm actually worse off today than I was before my bone marrow transplant.
Now I've got leukaemia, cGvHD, a terrible immune system, normal energy levels and a head like a Space Hopper.
But of course on the plus side I'm not dead.
I know I am a positive person but sometimes I think a break wouldn't be too much to ask for.
What I am also coming round to accept is that this is something I will NEVER recover from.
These red patches on my thighs are only going to spread and get worse as the steroids reduce further.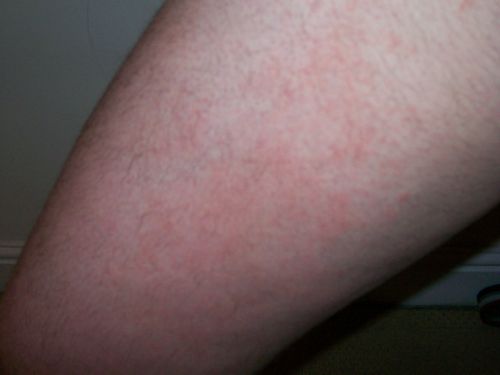 I suspect my skin could eventually break down like it did before.
It's dangerous to stay on these drugs long-term and from a vanity point of view I have always tried to have a laugh about my bloated appearance but on the inside it is getting me down.
During the last four months I have met, or heard from, lots of people who live with cGvHD around the world and it can be a pretty miserable or challenging existence.
Many are never able to return to work, and if they do, just get struck down with serious infections.
In some, cGvHD spreads to other organs like their eyes, lungs, liver and gut.
It can be unbearably itchy, sore and hugely debilitating.
Not bad for a condition hardly anyone has heard of.
For me the skin around my legs is really tight. It's like walking on two tubes.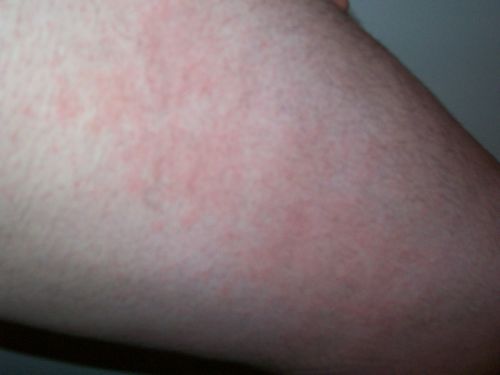 It's not too painful but jogging and walking, especially uphill, is very difficult.
Have you ever been in the sea then dried your legs off in the sun? Sometimes my legs feel like a more uncomfortable version of that.
Other times it's more like mild sunburn and at the moment it appears to be flaring up then dying down across different areas of the body.
My plan was always to make a full recovery, get back to work and start playing football again.
Now I just don't think it's ever going to happen.
Having your own immune system nibble away at you from the inside is a very unpleasant concept, not least because there is nothing I can do to stop it.
On a lighter note, I have always liked to think of myself as a metro-sexual kind of guy, someone who is down with my female friends and readers.
So this last picture is for you sisters: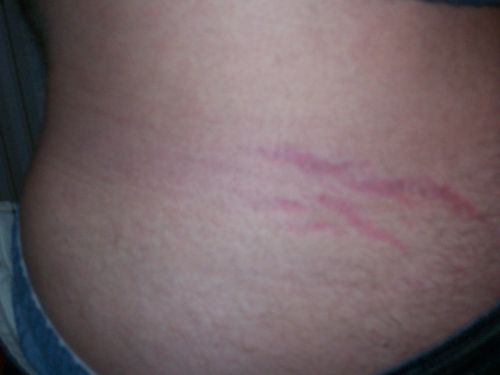 The steds have actually given me stretch marks!