I'm delighted to be able to tell you that the blog has won a prestigious national award from the Guild of Health Writers.
Baldy's Blog won best online feature award at a glitzy-do at the Foreign Press Association, off the Mall, in London.
I know everyone says it but I genuinely didn't expect to win. I had, after-all, been in hospital that morning for a check-up and things are not going quite as smoothly as I had hoped regarding the latest complication - but more on that another time!
I was told a while ago that I had been short-listed so Poppy and I were determined to make the most of our trip to London. Not winning didn't really matter, it was just a great opportunity to escape from Sheffield, get dressed up and have a really good evening. And that is exactly what we did.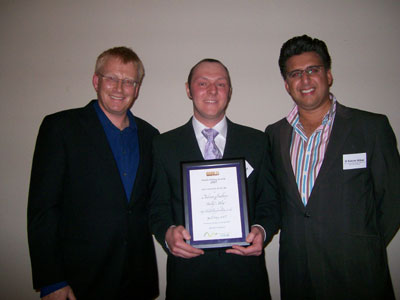 As I mentioned in the last post the steroid treatment has helped make me feel a million times better.
I can now eat a full meal, without feeling sick, and drink a bit more like I used to. The only downside, as you can see from the pictures, is that they are causing my face to swell-up much like that of an eastern European shot-putter or one of those blokes from the World's Strongest Man.
I look like I should be pulling trucks with my engorged neck and boggly eyes bulging out.
Earlier in the day, that was getting me down and the amount of chemicals in my body were leading to some strange emotions. To try and calm these down we caught the train and treated ourselves to some good food and a bottle of wine.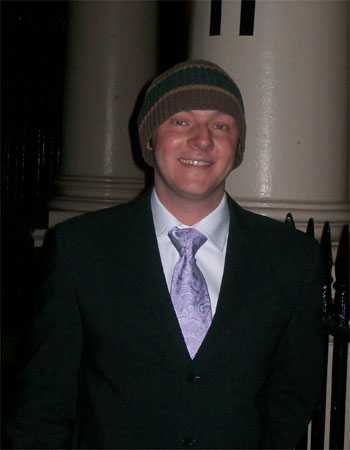 We then met our friend Olie near our hotel for a few more drinks before heading over for a champagne reception at Carlton House Terrace. There were delicious canapés, followed by a bit more champagne, before we were treated to a speech from the writer and broadcaster Phil Hammond. You might recognise him from episodes of Have I Got News For You - his articles also feature regularly in Private Eye.
And then it was straight to the awards and I was up first. I couldn't believe it when they read my name out. I was totally overwhelmed. Thankfully, I didn't have to give a speech because I hadn't prepared anything.
I received a certificate and a cheque for £1,000. All I could hear was applause and Poppy letting out strange squeals of delight and excitement!
After the event lots of people involved with the Guild came up to me and said how good they thought the blog was and how it had helped de-bunk some of the myths surrounding leukaemia and bone marrow transplants.
I was really flattered and humbled. All the way through these posts my family and friends have always said they like them - but, let's face it, they always were going to. You're not going to go up to someone with a potentially terminal illness and tell them, that on top of everything, their writing is awful. So to be recognised by such esteemed professionals was truly rewarding.
By the way the judging panel included, Dr Kamran Abbasi, Editor, Journal of the Royal Society of Medicine and Editor-in-chief of OnMedica. Jenny Hope, Medical Correspondent for the Daily Mail. Sara Jamison, Sales and Marketing Director, LighterLife (sponsors of the event). Jeremy Laurance, Health Editor at The Independent, Jane Symons, Editor of Sun Health and John Von Radowitz, PA News Science Correspondent.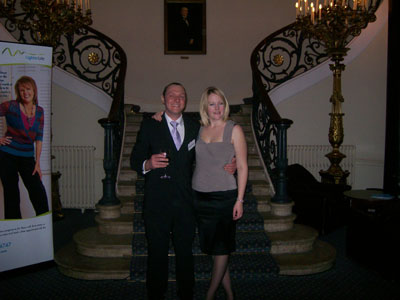 After that, Pops and I hit the town. We found a nice little restaurant and, you know what, had a few more drinks.
I had an excellent night and it was so much fun after an otherwise bloody terrible year.
"Clean palm, dirty neck," as shot-putters say.