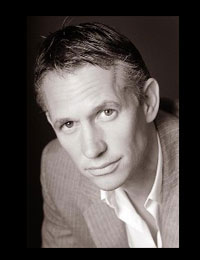 Gary Lineker, legend
It's time to update everyone on the campaign.

My call again is to introduce a talk to all second year 6th form students about blood, bone marrow and organ donation.

That age is key because our young adults can make an informed decision about whether this is something they would like to help out with.

I'm in the media and let's face it - this is what happens at the moment.

A pretty toddler needs a match, or some ugly bugger like me hits the headlines, and maybe a couple of hundred people join the bone marrow register or donate blood - but then the issue fades.

Not good enough.

As we have all recently learnt there are over 16,000 people worldwide waiting for a bone marrow transplant. Without one they will die.

This campaign will change all that because I am convinced a steady stream of young adults will decide that donation, of all kinds, is something they want to be a part of.

First, the good news.

Health Secretary Alan Johnson and Education Secretary Ed Balls, sent a joint letter to me announcing that this talk will be rolled out nationally from September - but only for 14 to 15-year-olds.

That is fabulous.

But my message to the Government is please do not do this half-arsed. A second talk has to be part of the 6th form curriculum when people can choose to become donors if they so wish.

Please click here to sign sign the petition, spread it far and wide, and let's all keep the pressure up.
I have always felt strongly about this but now I can't let it go.

I'm not one for Bob Geldolf style ranting but please indulge me for the next few sentences.

How many times do we hear in the media that Britain is looking at adopting the Scandinavian model for such and such, the American system for that, the Australian model for the other?

Here we have a chance to have the best educated young adults in the world about donation through two very simple talks.

For once Britain could be a world leader in this and for once other countries will look upon us with envious eyes.

As you can see from our Prime Minister this is now a "priority" for the Department of Health.

The scheme that will be rolled out from September is called Give and Let Live.

It was being piloted at a number of schools when I met Mr Johnson so I don't think our campaign has had any effect on this. It may of course helped speed up matters.

I think this is excellent news and I really am pleased with how receptive the Government has been.

But it can't stop there.

Give and Let Live could quite easily be expanded, through the citizenship scheme, into 6th forms too. All it needs to be is revamped and put into a more adult context.

I imagine it as more of a discussion, something that many people at that age would really engage with.

In response to the campaign I have been overwhelmed by not only the level of support for this, but also the huge number of organisations that are willing to help out.

So there are people to lead these discussions, materials in place albeit for a younger audience and the costs will be minimal.

I can see no reason why this can't happen.

As I've said before this is not about forcing people to do anything they don't want.

It's about giving our future generations the ability to make an educated an informed choice.

I've learnt so much about bone marrow and blood donation.

For example, if you are gay you are not allowed in the UK to donate blood. That's a decision I disagree with - I would sooner have the blood from a monogamous homosexual than a promiscuous heterosexual any day - but that's a different issue.

But if you are gay you CAN join a bone marrow register through the Anthony Nolan Trust.
As pointed out by reader Yvette Price-Mear in the UK we have two different donor registers.
The Anthony Nolan Trust accept people from 18 to 40.
The one through the national blood service, just ask the next time you give blood, runs from 18 to 49.

When I used to give blood I thought it was only going to be used in Accident and Emergency or maybe surgery.

Blood is used throughout hospital departments- I must have received in excess of 60 bags of blood throughout my treatment - 'grateful' does not not even begin to justify this kindness.

People think bone marrow donation is horrific and it is not.
Just how much confusion is out there on these matters?

I say again, all this misinformation could be changed by two talks to our young adults.

One at 14/15 - brilliant.

But it HAS to be revisited at 17/18.

Two talks, minimal cost and a transformation of how people think about donating.

Please Prime Minister, Mr Johnson and Mr Balls - do not fudge this dying man's wish.

In other news the campaign has received cross-party support.

Liberal Democrat leader Nick Clegg, who also happens to be a Sheffield MP, said: "It is extremely important to raise public awareness about bone marrow donation. We must do all we can to ensure people know the potential of bone marrow donation for saving lives.�

Conservative Shadow Health Secretary Andrew Lansley said: "Adrian Sudbury has shown extraordinary courage throughout his campaign. I fully support his aim to raise awareness about bone marrow donations. As many people as possible should be encouraged to sign up for the register on a voluntary basis, if they are in a position to do so".

And finally...
Health-wise it was platelets today, a lot of sleeping, and a random bit of vomiting.

What was particularly unpleasant was that as I was sick the force was such that it felt like my eyeballs were going to burst.

Spots of blood appeared on my eyelids and I can just about see correctly now.

Nice one.

Gary Lineker

Ranting and stuff over let's get to the interesting bit.

Tomorrow at around 10am GMT (Tuesday June 17) I'm going back on 5Live (a national radio station) to speak with the host Victoria Derbyshire and England football legend Gary Lineker.

He is a true gentleman of the sport and I believe never picked up a booking in his professional career.

The best legs in football?

I will always remember the last time I cried at a football match. I was nine and England lost to West Germany in the Italia '90 world cup.

Lineker was outstanding in the tournament.

Anyway, he is interested in the campaign because his son suffered with leukaemia as a child. Thankfully he got through it, but I'm sure the former England striker will have lots to say on the subject and will lend a lot of weight to what I hope to achieve.

Listen out for any amusing Bob Geldolf style rants from me.

You can hear it live on the internet but if you miss it we will try and stick on the audio later tomorrow.
Click here to download Adrian Sudbury being interviewed on BBC Radio 5Live speaking with the host Victoria Derbyshire and England football legend Gary Lineker about Leukeamia and Bone Marrow Donation.
This audio was provided by the BBC.