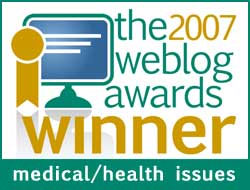 This is Liam reporting live from The Joint in the Hard Rock Hotel. I'm at the 2007 Web Log Awards - you know that thing Adrian had us all voting on. I'm the lucky bugger Adrian sent on his behalf so far that luck hasn't translated to the card tables but fingers crossed it will work for Adrian tonight and he will have won the best Health blog award.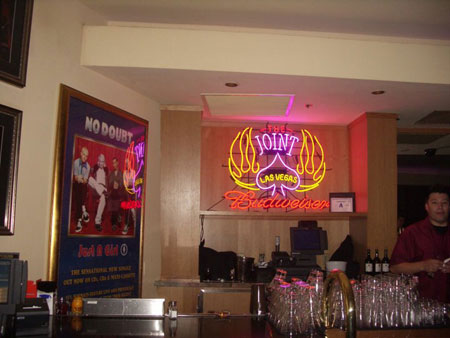 Update at 10pm (which I think is 5am back in UK) .. Adrian has won!
I'm thrilled to say that this blog is the Web Blog Awards 2007 winner.
Well done to Adrian and thanks to everyone who voted.