Throughout my illness I have been given the most tremendous support.
Firstly I would like to thank all the nurses, doctors and support staff on ward P3. They have been brilliant to me. Every time I have felt down someone has come in and cheered me up just by spending time with me or listening to me talk drivel.
I could not have come this far without them and I don't think I will ever be able to express my full gratitude to the team.
I also want to say thank you to my anonymous donor who has so generously given me a chance to live.
When I was diagnosed with leukaemia back in November it was like a huge rock being thrown into a pool, the ripples of which swept out across so many friends, family members and colleagues.
Their response has also been incredible raising a large sum of money for charities associated with leukaemia.
My friend Phil Driver ran the London Marathon for the Anthony Nolan Trust, in a pretty impressive four hours. He has also organised a big football tournament in Liverpool at which their will be a drive for new stem cell donors.
I hope he knows how grateful I am for all the effort and time he has personally put in.
Phil has now raised over £5,000 for the Anthony Nolan Trust.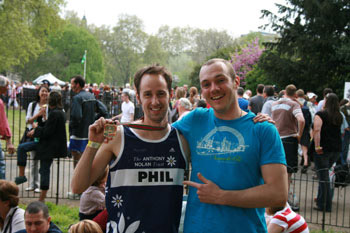 My girlfriend Poppy invited members of her family and other friends to throw themselves down a 6-mile white water rafting course in Scotland. This feat was made all the more impressive that one of the rafters was unable to swim.
They raised a further £4,200 for the Anthony Nolan Trust.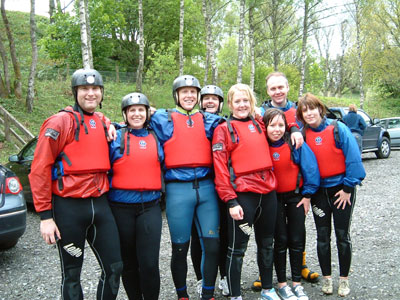 My mum, Kay Sudbury, works for a law firm in Nottingham called Browne Jacobson. The firm held a raffle and auction - where partners volunteered to work as slaves for the day - raising over £4,000 for Leukaemia Research.
Special mention has to go to Examiner photographer Andy Catchpool. He donated the £175 given to him for 25 years' company service to ward P3 where I am being treated. The ward is about to lauch a huge improvement programme and his money will be put towards directly enhancing the facilities available for patients undergoing leukaemia treatment.
Thank you to all my family and friends who have helped me during this difficult time.
I'd also like to thank all my colleagues at work - thanks for everything you have done and for being so brilliant during a pretty terrible time in my life.
I have been really touched by the amazing levels of generosity and kindness shown towards me. You have no idea how much it has helped.